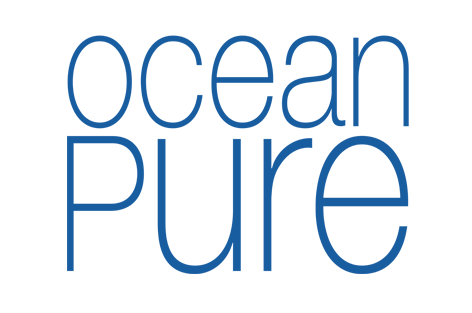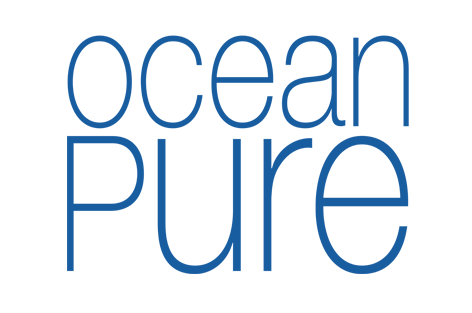 Aug 21, 2023
Ocean Pure is an amazing boat.
It is the kinf of "place" where you see you back and back again…
With great food and refinements.
It was just perfect !
At the beginning I must be honest, I was afraid to be boring but at the end,
we don't want to leave the boat !
It will stay on your mind for long.
Paul & Anita Nataf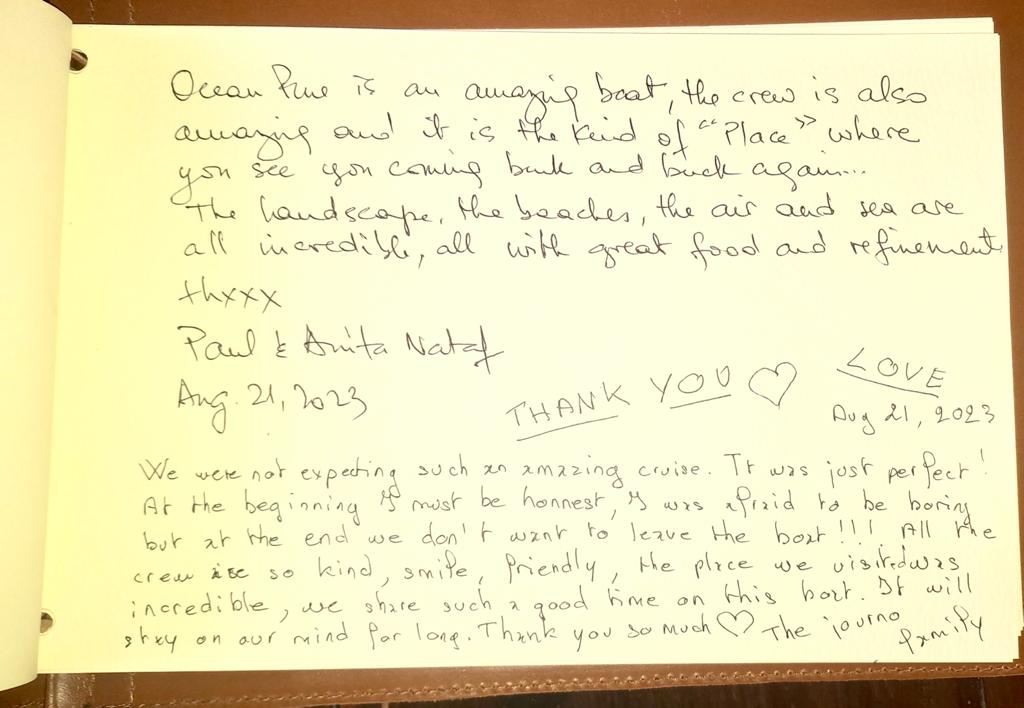 Aug 14-21, 2023
Ocean Pure "is a Paradise".
Steffan est un manager hors pair, tout était parfait.
Aucun reproche, aucune fausses notes, que du bonheur.
Nous reviendrons, c'était parfait.
"il est où le Bonheur ? il est là".
–
Ocean Pure is a Paradise.
Steffan is an outstanding manager, everything was perfect.
No complaints, no false notes, only happiness.
We will be back, it was perfect.
"where Happiness is ? there it is".
L. Cohen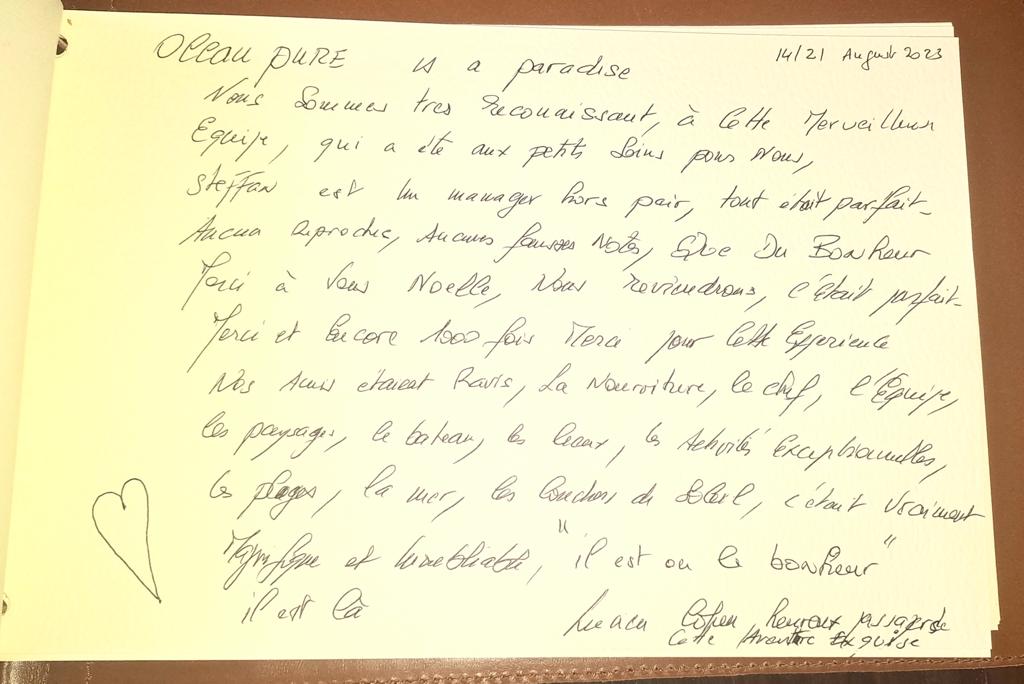 Aug 2023
Ocean Pure was an unbelievable experience from the beginning to the end.
The staff was amazing […] Definitely will try to come back !
R.G.
Ocean Pure heaven is a better name as that's how i would describe this amazing journey.
From the food to the diving, drinks and staff, everything was perfect !
Z. LA
What an amazing trip ! We have loved every minute.
J. & B.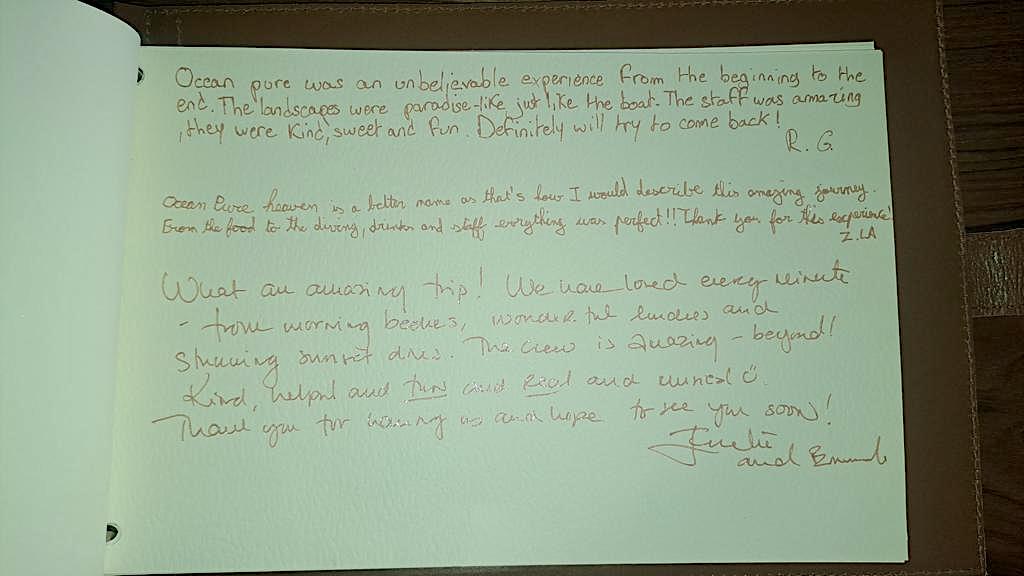 27 July – 1 Aug 2023
Dear Crew,
Thank you so much for the incredible experience and amazing service!
We can't even begin to describe how much we enjoyed this trip.
Nothing less then a floating paradise.
The service was impeccable, the great smiles & our 4 year old son has never been in better hands!
We enjoyed the many activities & adventures so much!
Especially the barbeque evening was absolutely amazing, great to meet the band
(let us know when you decide to give a performance somewhere:))
Special thanks to the Chef(s), we loved all the food,
and we loved that we didn't have to think about what to eat ourselves 🙂
Thank you so much for everything we'll be coming back 🙂
XX Fam van Oostrom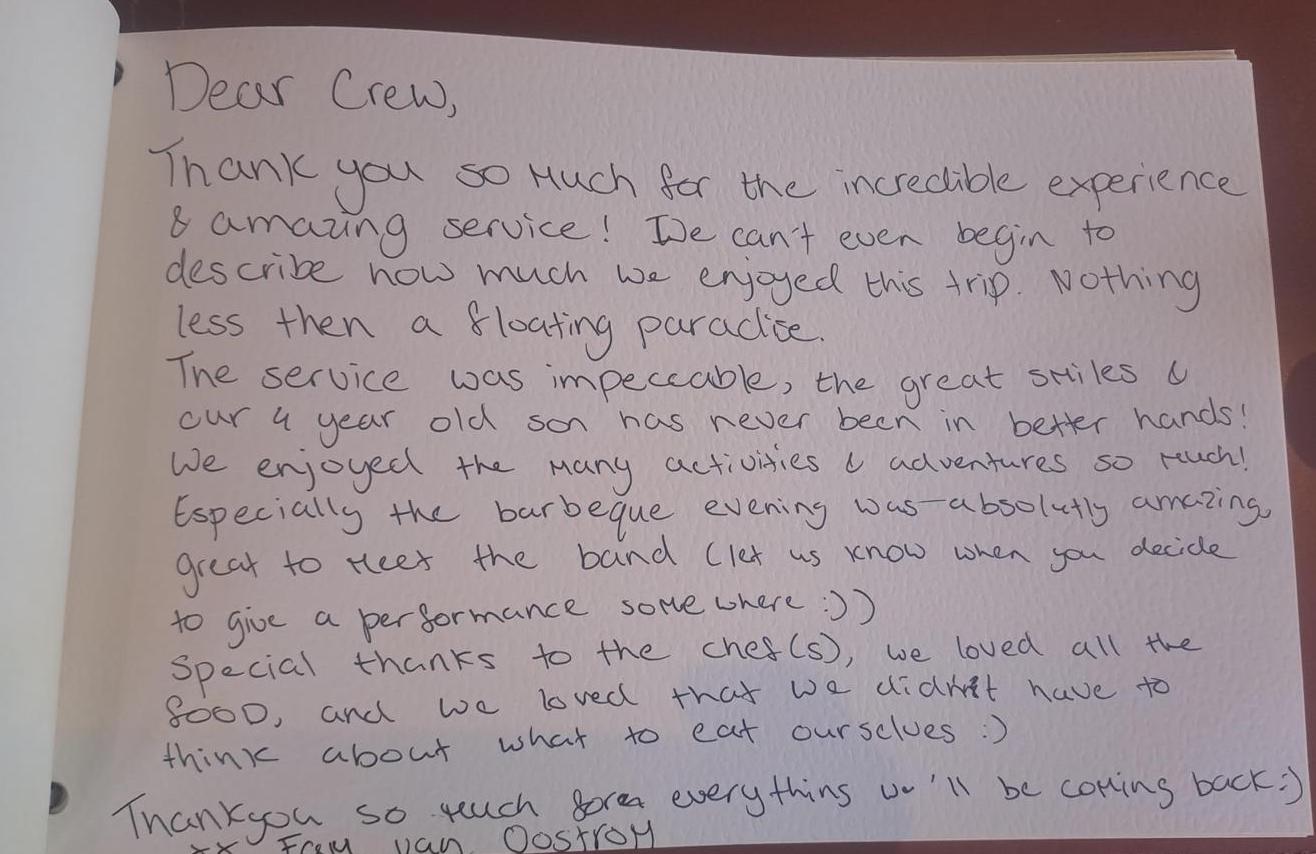 16-21 July 2023
"Thank you for all the fun and exciting moments that we've had.
I really want to come back to Indonesia it was my best holiday EVER !"
Jaan Choraria.
"Ocean Pure has made this trip so memorable and beautiful.
One of my best holidays and definitely something I would love to repeat.
If I came back to Indonesia it would be first to be on Ocean Pure again.
We were so well taken care of by lovely crew, so helpful and so caring.
Lovely vessel! The best I've been on."
Rekha Choraria.
"Thank you guys for making this trip so special.
The crew have been absolutely phenomenal and truly made the trip so special."
Shiv Choraria.
"This trip will remain with us all for many years to come.
What an adventure ! Thank you for Ocean Pure crew for making us feel like we had a floating home,
and for all the new and memorable experiences.
This week has been filled with many laughs, jokes and most importantly turtle spotting! Best"
Tara Lakshmi Choraria.